Use stories to explain and reflect on events
Social stories are a powerful learning tool intended to provide clear exchanges of communication between parents and children.
Our stories can help all children, including those with anxiety or autism.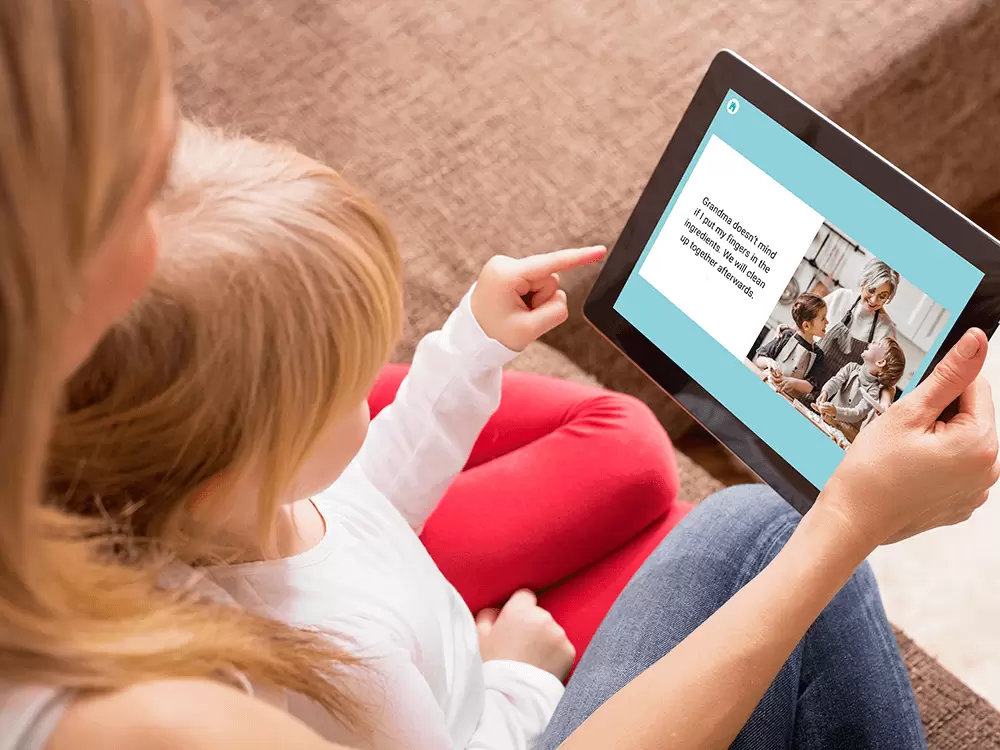 Social stories are effective
This form of storytelling describes a context, skill, achievement or idea in a clear and direct way, making it easy for children to grasp.
The concept of teaching through social stories was originally developed to assist children with anxiety and autism, but has been expanded as a useful tool for all children faced with change.
The unique collection of stories in this app have been highly effective in helping Kathryn's eldest son, along with her three-year-old and her friends' children, sparking this entire passion project.
Personalised stories you can tailor to your child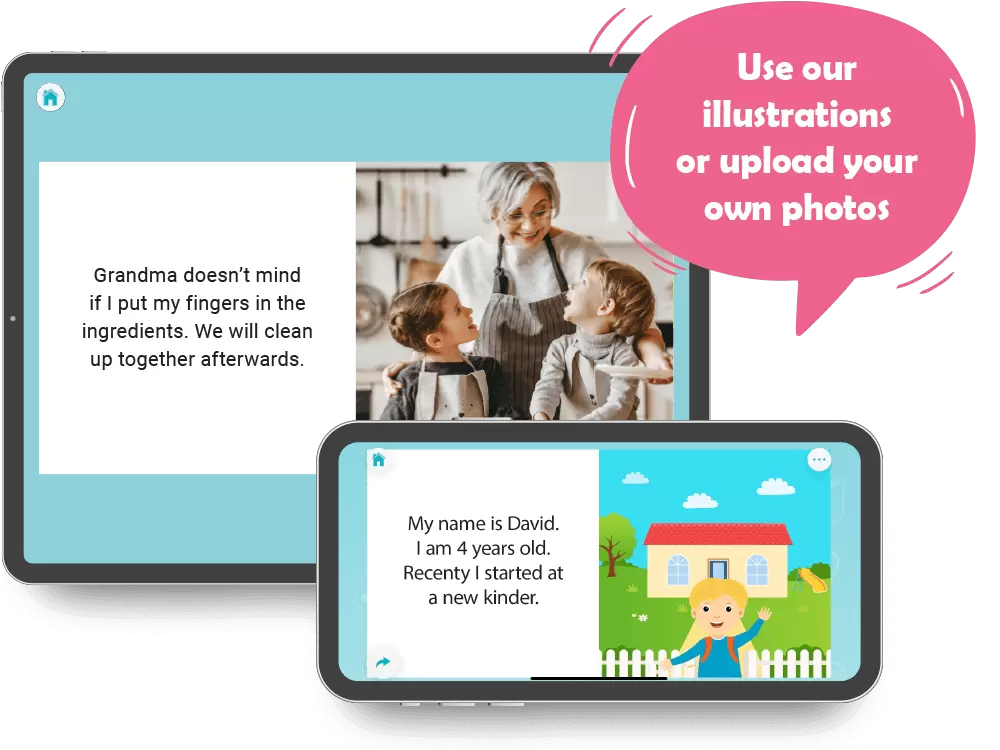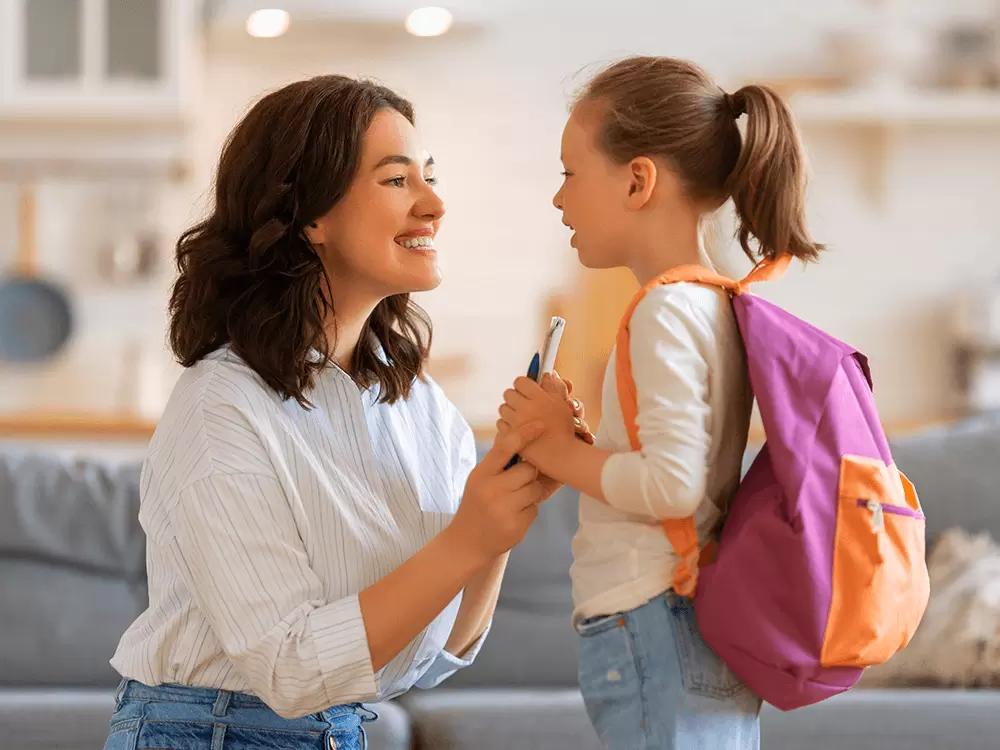 Prepare your child for new situations.
Early discussion and explanation of upcoming events in a calm and safe environment will help prevent your child from feeling overwhelmed.
Courageous Kids' stories deal with feelings and behaviours that may be associated with navigating new or challenging social situations.
"This app is a wonderful tool to help parents support their children through new and different situations by giving then a sense of predictability and confidence."
"Stories are invaluable to help children learn about emotions and behaviours. I'm sure this app will be a revelation for many families."
"This app provides families with a wonderful opportunity to assist their children to navigate their social world. I highly recommend it to all my families."
"This app is awesome. My kids love the stories and so do I! A great way to prepare them for daily events."
"My very anxious girl who cried every daycare drop off skipped off to preschool."
Create truly personalised stories by including the names of your child and their key grownups.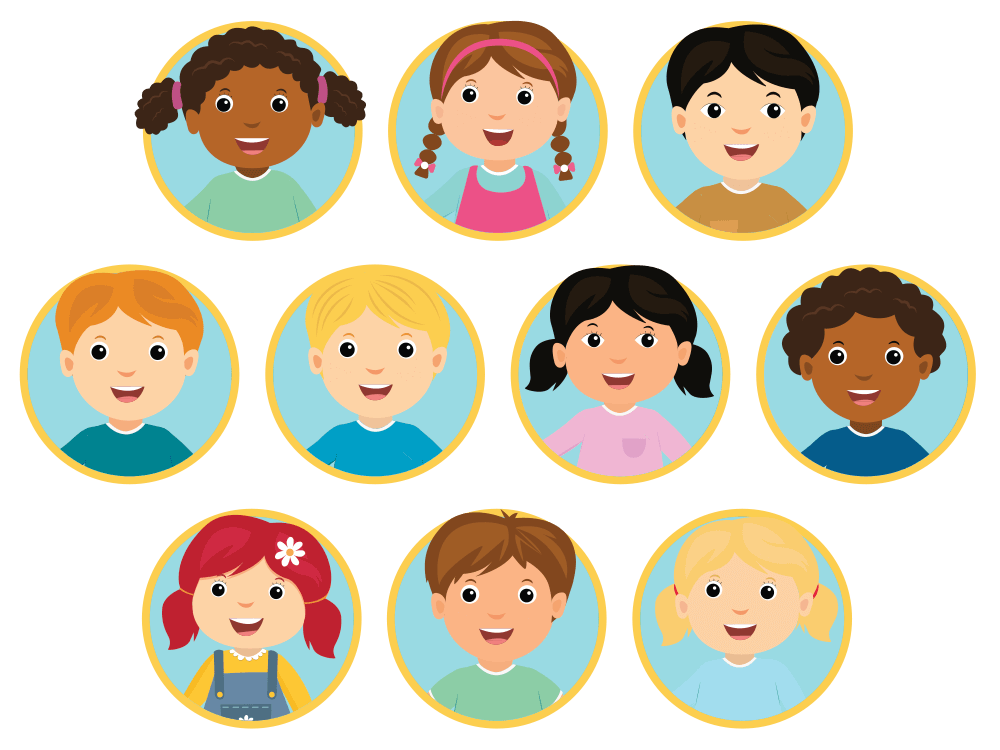 To begin, choose 1 of 10 avatars to represent your child throughout all stories. There are also 10 adult avatars to portray grownup characters (e.g. parents, teachers, doctors). To personalise the story, you will be asked to enter your child's name, DOB (so we can automatically update their age) and the name(s) of the adults into the story template.
For further customisation, you can change the story text and replace our illustrations with your very own photos. Uploading your own photos into the pages of our stories allows children to properly visualise themselves in each situation. For example, in the story "My Teachers at School", uploading a photo of your child's new teacher(s) will allow them to recognise and feel comfortable with them even before their first day. Sometimes you won't have the perfect photo for each page. Don't worry, every story comes fully illustrated!